Charging RAM Books
Prepare to be mesmerized!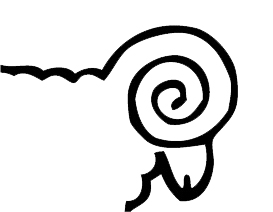 BETTER TO LIGHT A CANDLE THAN CURSE THE DARKNESS - an ancient Chinese proverb


Click on the corners to flip the page. To increase font size, increase your browser's zoom level (Windows users, bottom right corner of your screen; it says 100%)




"Thank you for your work, SLAVES, SPOOKS & THE PRAYING MANTIS OPERATION RED FOLDER , illegal human trafficking has been placed on the world map. The novel was a joy to read, a head spinning cleverly written want to cry novel that hurls along at 1,000 MPH. Full of twists, turns, bluffs and double bluffs, it`s an edge-of-the-seat read cannot put down novel from beginning to end. I am in love with Julie. The Philippines, Hong Kong, and China comes to life with your pen. In my mind you are the new Lee Child, Simon Kernick, Stuart Macbride of the savage crime world. You are a true international thriller writer. I intend to place your work within the Seaford Library back home in Great Britain, East Sussex. I look forward in reading your next crime novel. I hope you will not go to prison for your no holds on the Philippines & China they don`t like true words to come from within a novel & hope they don`t burn your work."
- George Edward Caulfield, Seaford, East Sussex, UK.
"Extremely well-researched and masterfully presented, this first novel of Alex Brillantes is great fun to read. I was drawn to all its characters because they breathed and bled for real and jumped out of the pages. The plot would rival the best of Tom Clancy, realistic yet imaginative, shocking and satisfying at the same time. I've got the feeling that "Ron Bello" will become a household name, the Asian crime-fighting undercover agent of the "James Bond" variety. I can hardly wait for the sequel!"
- B. Choi, Hong Kong, P.R.C.
Click here for more rave reviews >>> ...